Phys2BioMed: biomechanics in health and disease
Phys2BioMed will offer excellent interdisciplinary and cross-sectoral training to a team of motivated early stage researchers (ESRs) on the application of cutting-edge physical tools for the mechanical phenotyping of cells and tissues of clinical relevance, aiming at developing novel early-diagnostic tools.
Phys2BioMed Interviews
In this edition of Phys2BioMed interviews, we interviewed our ESR7, Constança Júnior !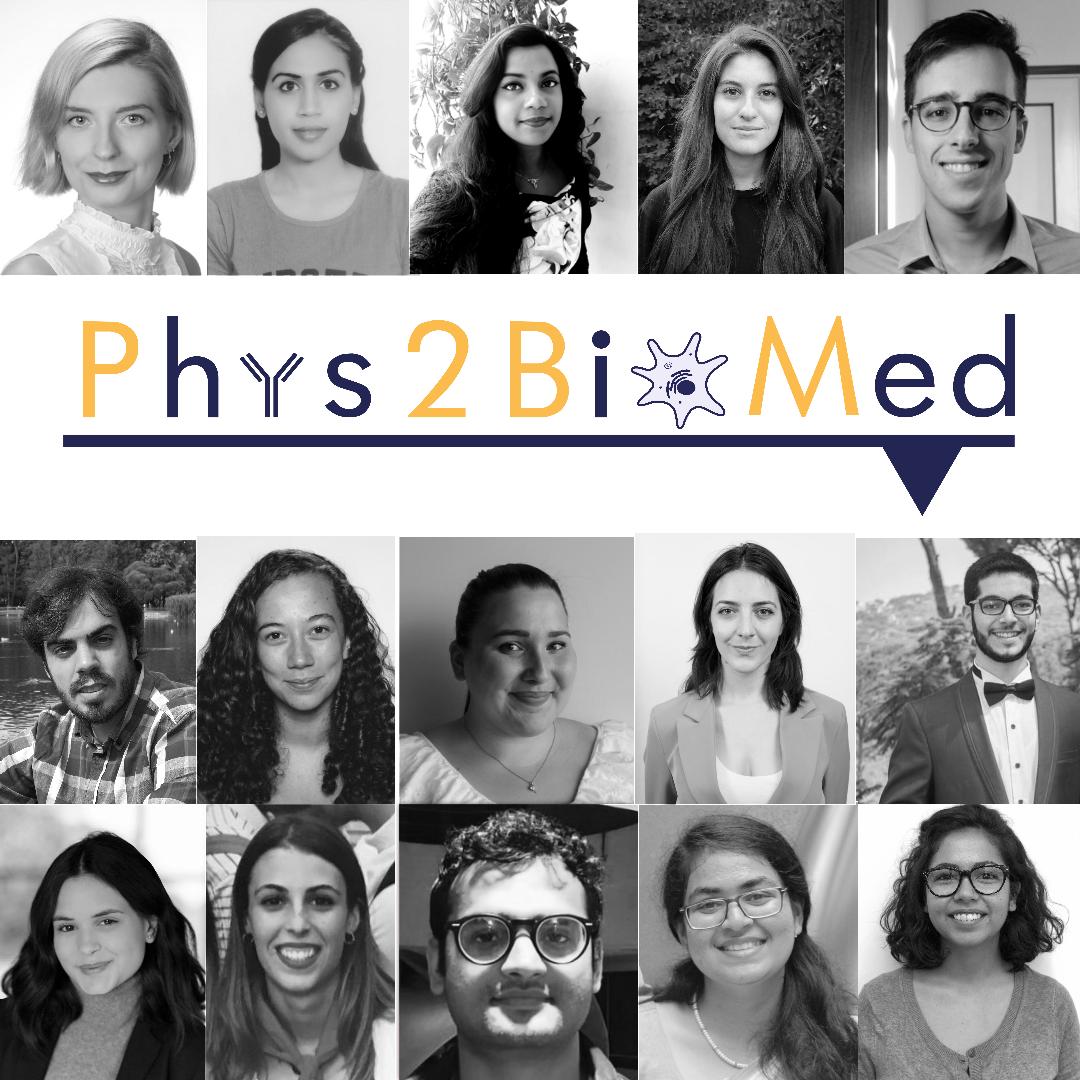 Phys2BioMed Social Media
Want to know more about our project ? Follow us on Twitter, LinkedIn, Intagram and Mastodont !
GARGNANO - MAY 2022
2nd Phys2BioMed Workshop : Proposal writting, grant scouting, commercial exploitation of results and IPR
3rd Phys2BioMed Workshop : Gender issues in research and ethical issues in handling animal/human tissues
AMSTERDAM - JUNE 2022
4th Phys2BioMed Workshop : Entrepreneurship in research